our key areas
leadership and management development
Whether new managers or existing managers, continual development is vital. In technical and professional disciplines it is expected that you continually upgrade your knowledge, often through Continuing Professional Development plans. So why not for managers and leaders?
Greenstone can create & deliver bespoke leadership and management programmes, specifically for your business including:
New manager training - enabling individuals to step up into their first management role successfully.

Experienced manager programmes – enabling managers to further hone their management skills.

Transitioning managers into leaders – enabling managers to step up into leadership and manage managers.
change management
At a time when change is ever-more present in our lives, how do you as a leader of a business or team ensure that you get the best results from the change that you are introducing? Or, if implementing a change on behalf of others, how can you increase the chances of success?
As an individual going through change, how do you prepare and cope with the change, and turn it into an opportunity rather than a threat?
With an understanding of change, that includes knowledge of managing it from an HR perspective, Greenstone can develop:
Bespoke programmes to match change event, e.g.

Culture change.

Reorganisations/restructuring.

Change to team.

Partner programmes for leaders of change, those managing change and those affected by change, e.g. general workforce
team development
"You're only as strong as your weakest player" is a quote that is often used in the sporting world but also applies to the business world. How often does a team "carry" a weaker member to avoid dealing with the problem? Or internal conflicts affect the performance of the team?
Through the use of a number of different tools, Greenstone can develop programmes to respond to your specific needs, including
Team building, with the optional use of Myers Briggs (MBTI) or Tracom Social Styles model.

Action Learning.

Team performance coaching – developing High Performing teams.
coaching
Last year's buzz word or this year's solution to helping your business succeed?
Coaching is about improving performance, achieving results and helping people be the best that they can be. The best performers in the sporting arena rely on their coaches to keep on stretching them, to achieve more and be better, whilst opera singers work regularly with voice coaches. In the business world, "the performers" - you and your staff – can benefit from coaching, either as a stand-alone development activity or incorporated into wider management programmes.
Examples of coaching activities provided by Greenstone include:
Developing and delivering workshops and programmes to enable managers to develop a coaching approach as part of their core role or as specialist coaches.

Coaching for Staff - developing and delivering workshops to help staff understand what their role is in a coaching environment.

Developing in-company Coaching Forums.

1:1 Coaching for staff and managers.

1:1 Career coaching
performance management
How many of your staff know what is expected of them? Do they know what their goals are and how to reach them? Do managers feel confident in setting objectives or giving feedback and managing difficult conversations?
Managing performance is based on good quality and timely conversations. Get these right and the performance of the individual, team and organisation will improve.
Manager workshops - including the importance of performance management as an on-going process, setting clear objectives, reviewing performance, giving feedback, handling difficult conversations and linking pay to performance.

Staff workshops - including why performance is managed, roles and responsibilities and receiving and giving feedback.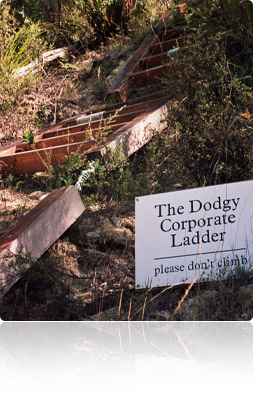 in addition...
We also have experience in the following areas and can provide advice or solutions on:
360° & 180° feedback process and associated coaching/workshops.
Training needs analysis.
Facilitation.

Meetings/workshops.
Train-the-Facilitator/Train-the-Trainer workshops.

Basic skills training.
Employee Opinion Surveys.
Developing Corporate Values programmes.
Developing Induction and Orientation programmes.