about us
Greenstone is a leadership and management development consultancy helping individuals to realise their potential in becoming stronger, successful managers and leaders, at any stage of their career.
about susie smith
Susie Smith brings a wealth of experience in developing people, having worked for a FTSE 100 company for 10 years before setting up Greenstone in 2008. Highlights of her career include:
Managing a global senior management programme
Designing, developing and managing a middle management development programme (that continues 10 years after creation)
Delivering the Extraordinary Leader Programme (including 360° feedback) to over 700 leaders in one organisation
Co-delivering multi-module coaching programmes over a 6 month period
Co-ordinating the annual talent review for the top 5% of a global organisation
Assisting in the design of a global Employee Opinion Survey and subsequent roll-out, report generation and follow-up action plan workshops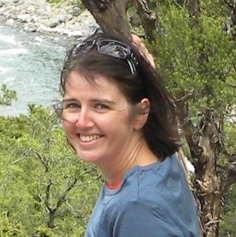 Susie has experience of working with businesses from many countries and cultures, including the UK and Ireland, the Netherlands, United States and Australasia, along with an understanding of other European countries.
Susie is passionate about helping managers develop their skills, knowledge and attitudes, so that they can constantly strive to perform to the best of their abilities, and in doing so achieve personal, team and organisational goals.
Susie is accredited to deliver:
Talent Dynamics
MBTI Part 1
Extraordinary Leader and Extraordinary Performer 360° Feedback and Workshops
Tracom's Social Styles Model
When developing workshops or programmes, Greenstone will utilise their network of experts, to pull in specialist resources as required. These range from executive coaches through to providers of 360° feedback systems, further specialists in management development and team building experts.
The underlying belief of Greenstone is that managers have the potential to be great managers and leaders, but this potential is rarely fully harnessed.
Individuals become managers often as a result of being technically successful. The usual career step is to take on the management of people. Often they leave the office on a Friday as one of the team, to return on Monday as the manager of this same team. It is how they are supported and developed in this new role that will make a difference to their performance as an individual, the team's performance and ultimately their contribution to the business.
Greenstone works with organisations who understand the business advantage and impact of engaged and motivated managers, making a positive difference to their bottom line. Our core offering includes:
Leadership & Management Development
Team Development
Coaching
Performance Management
Change Management
clients
Clients of Greenstone have included global publishing companies, working in offices in the UK, the Netherlands and the US, along with an Occupational Health organisation, local police force, an ATM operating business and a leading beauty and cosmetics house (working alongside an associate company).
Work delivered to these clients includes:
Multi-day New Manager Programme, including the Social Styles model
Leadership workshops incorporating the Extraordinary Leadership 360° feedback process
18-month Management Development Programme
5-stage Coaching programme over a 6 month period
a series of Leading through Change workshops
Team-building days
1:1 coaching for managers and leaders developing their career